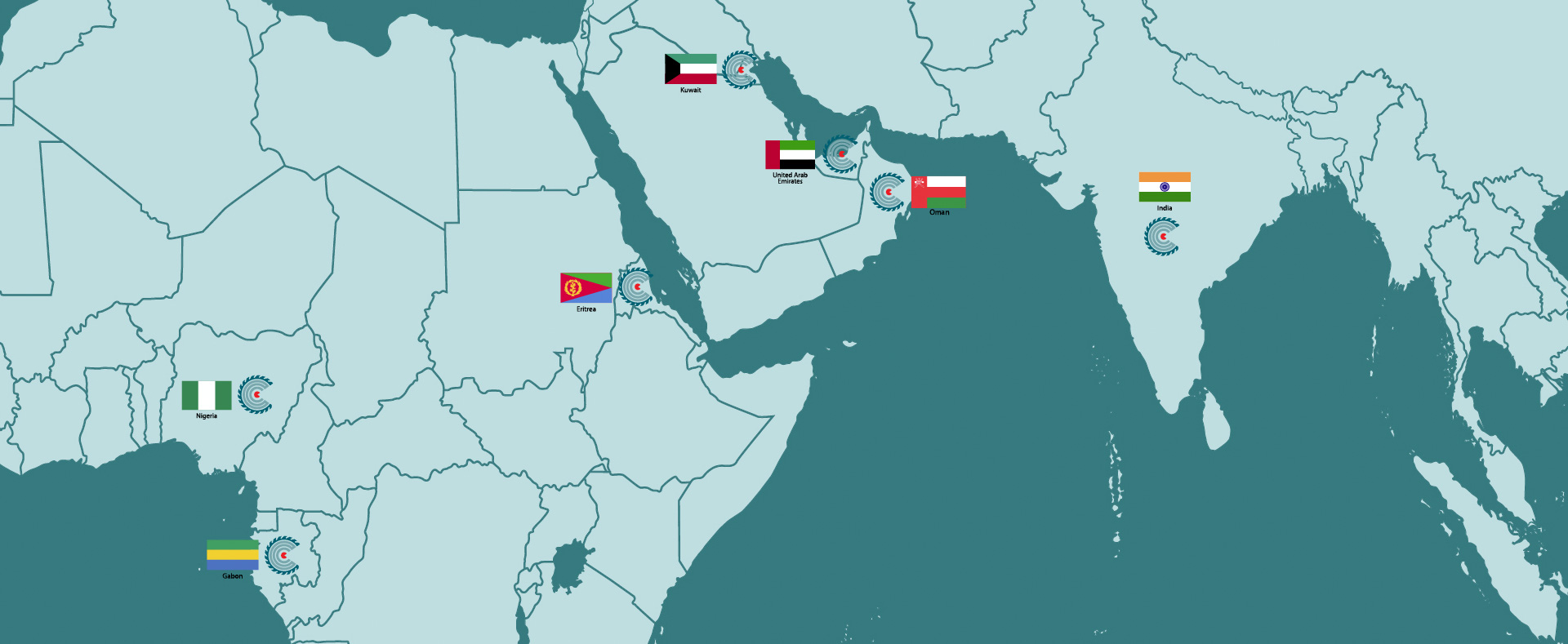 We are proud of our portfolio of projects, and we would not be able to conduct these projects without the daily loyalty and trust of our customers. Through customer trust and a large portfolio Corecut has embedded its roots in the Emirates Soil, however, we are now looking forward to spreading the Corecut vision even further beyond the UAE borders.
The CCE capacity to carry out turnkey projects and packages, under any circumstance, has allowed us to extend our global footprint in several countries in Asia and Africa.
Our well-organised fleet of diamond core cutting machines, decommissioning units, demolition robots, consumables and manpower is ready to start a project anytime anywhere regardless the challenge or location.
UAE | Oman | India | Kuwait | Gabon | Nigeria