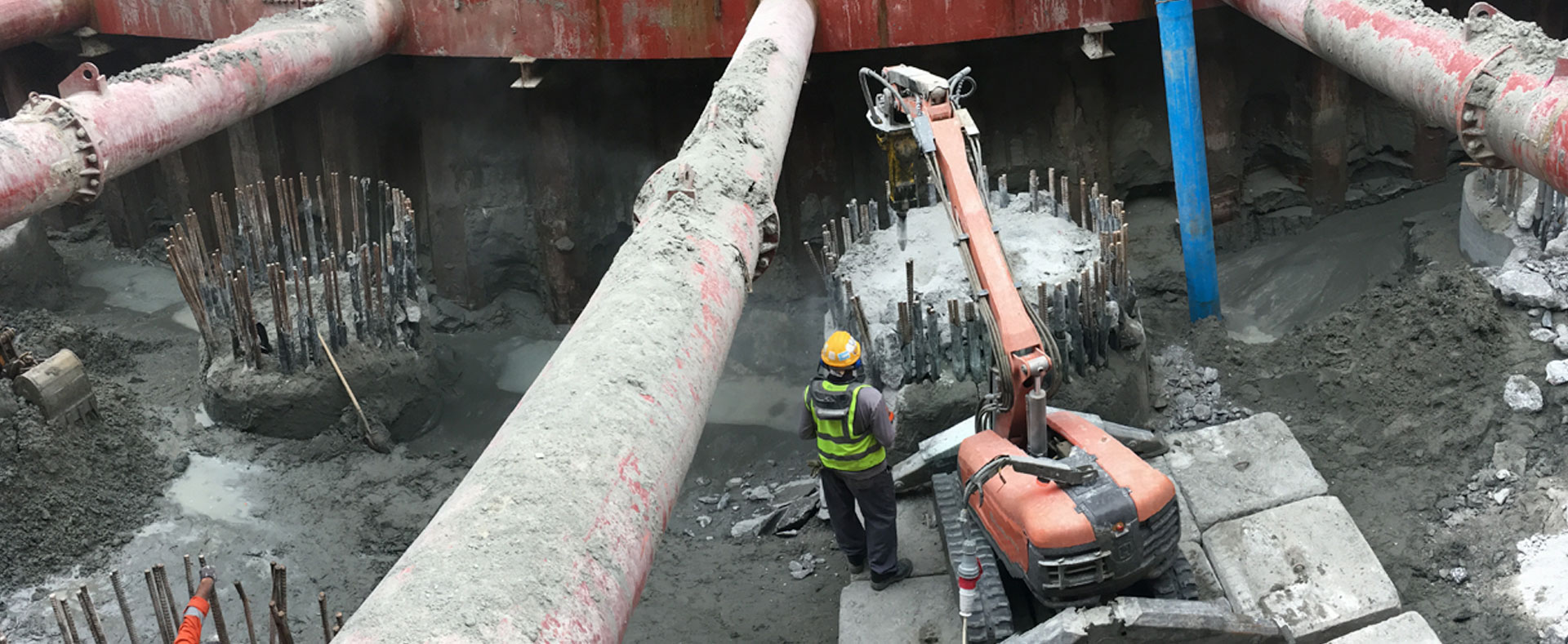 Remote controlled – DXR300
Controlled demolition refers to tearing down a building or other concrete structure using explosives after detailed engineering analysis of the decommissioning subject. Since, explosives usage is not permitted in the U.A.E region we utilize a combination of remote-controlled wall cutting, floor cutting, wire cutting and robotic machines to execute the job in a safer way.
Over the years our engineering team has mastered the program enabling the field team to perform any challenging jobs in order. Knowing the criticality of these kinds of projects, we, at Corecut employ a safety team on-site, complementing the remotely operated machine. In this way, we are shielding and preserving the environment, assets, and persons involved in a safe manner.
The robotic demolition machines are mainly used in projects below.
Controlled Demolition
Confined spaces
Interiors – Slabs & walls
Exterior – Several
Pile breaking
Foundation breaking
Shaft sinking
Asphalt breaking
Silent Demolition
Sensitive zone
Noiseless or No-vibration
Stair case & Roof crushing
Soft Demolition
Removal of flooring
Concrete cover removal
Block work removal
Fall ceiling strip out