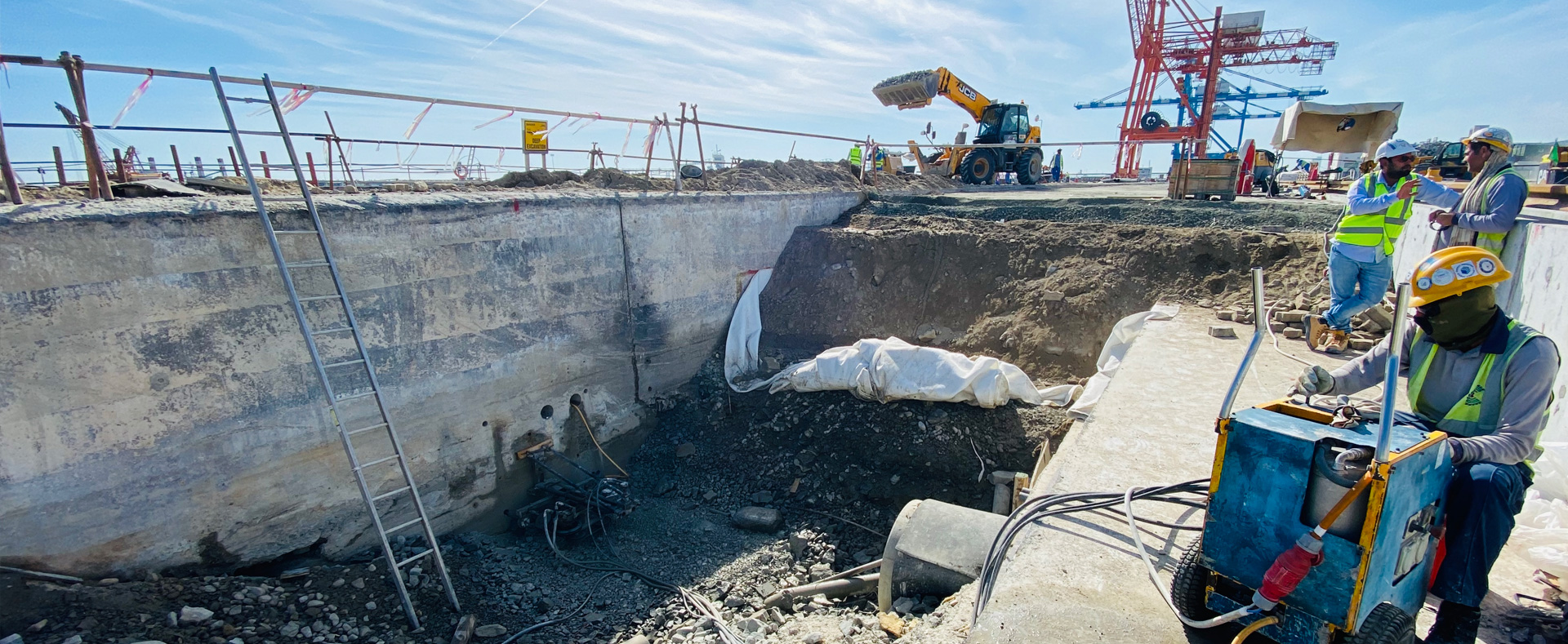 Qualified Management
Each member of the Corecut Management Team holds academic credentials against International Standards. Many of the team members have been within this organisation for more than 10 years. We are proud to say that they are self-driven, hard-working and professional team players. They serve our clients based on the company vision, contributing to our success every day. We hold our employees in high regard and support and stimulate them in their growth and career paths.
Certified Operators
Our hands-on operational teams have decades of experience in our industry, within the United Arab Emirates. We are pleased with the safe conduct of each project, including heavy saw cutting and wire cutting works. As a company policy, each crewmember is trained in-house, after their selection. This training covers a range of tools from the basic diamond tools to heavy diamond equipment as well as safety standards to be carried out any site under any circumstance. The team goes through professional certification from authorised institutions complying with U.A.E. health, safety and environmental standards.
Regular Machine Inspection
Every single equipment at Corecut Engineering undergoes mandatory yearly machine inspection and certification from third-party inspection associate companies. In addition, regular maintenance is carried out to ensure a safe working environment.
Insurance and workman's compensation
Corecut Engineering offers project insurance, personal insurance and workman compensation to safeguard employee's health and medical benefits.