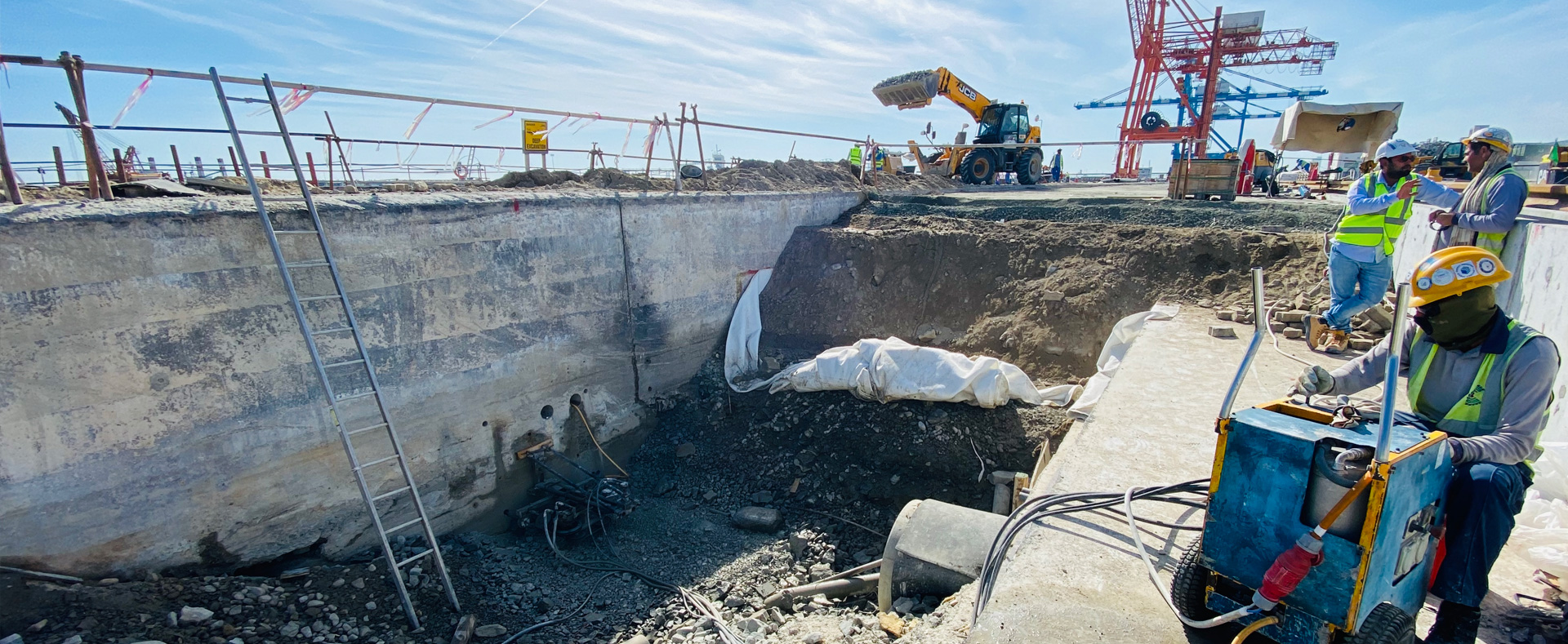 Electrical | Hydraulic | Hi frequency
We offer full range of diamond sawing service from 125mm ø to 2200 ø blade, Achieving small precision grooves to 1000mm depth using circular blades. Any depth above will advance to wire sawing process with no limit to sawing depth.
Machines Manufactures
Weka – Germany
Diaquip – UK
Husqvarna – Sweden
Tyrolit – Austria
Hydrostress – Switzerland
Hilti – Germany
Bosch – Germany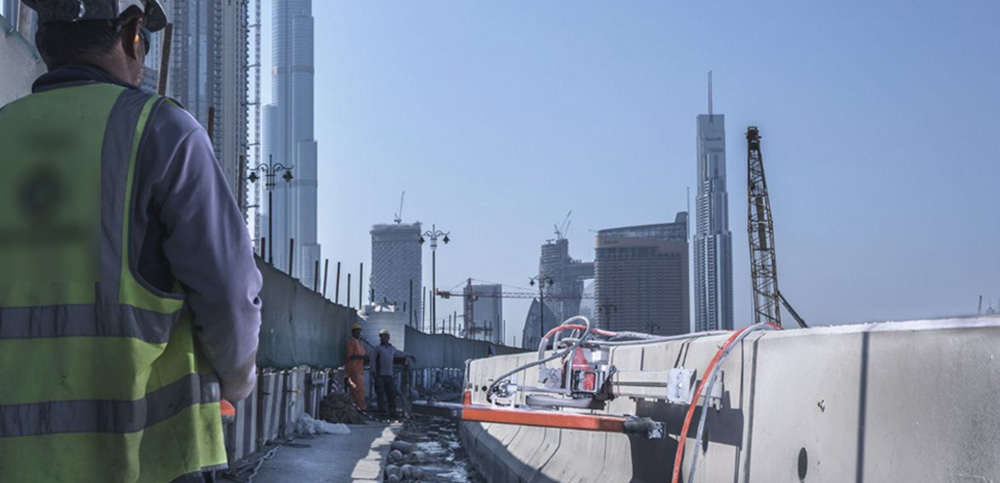 Wall Sawing
Wall sawing or Track sawing machines are extremely sturdy with secured guide track ensures high reliability and cutting accuracy.
Application: Wall | Parapet | Ceiling | Staircase | Road barrier.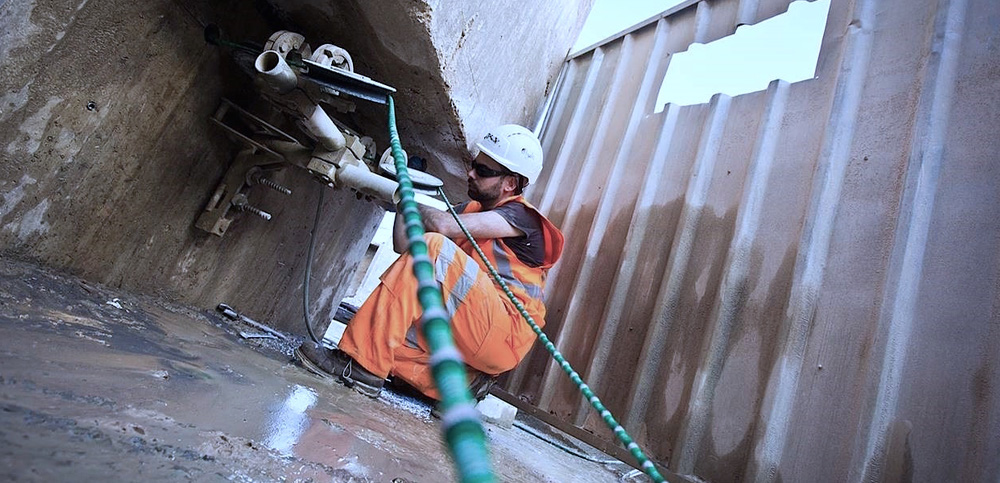 Wire Sawing
Very versatile cutting mechanism to cut reinforced concrete with larger crosses sections or thickness.
Application: Column | Beam | Foundations | Precast Girders | Piles | Underwater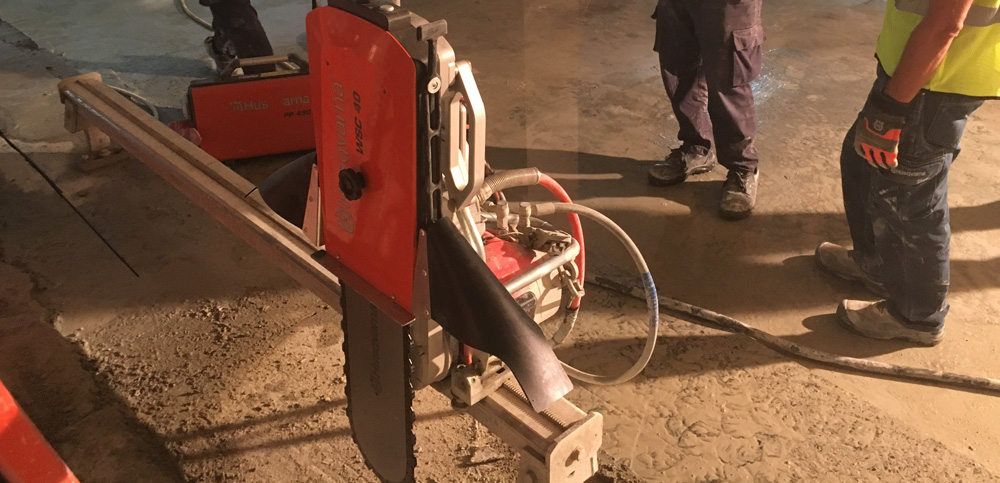 Chain Saw
Precision guide attached chain saw enables efficient, clean square sawing, corner without overcutting.
Application: Square opening | Door opening | Overcut save.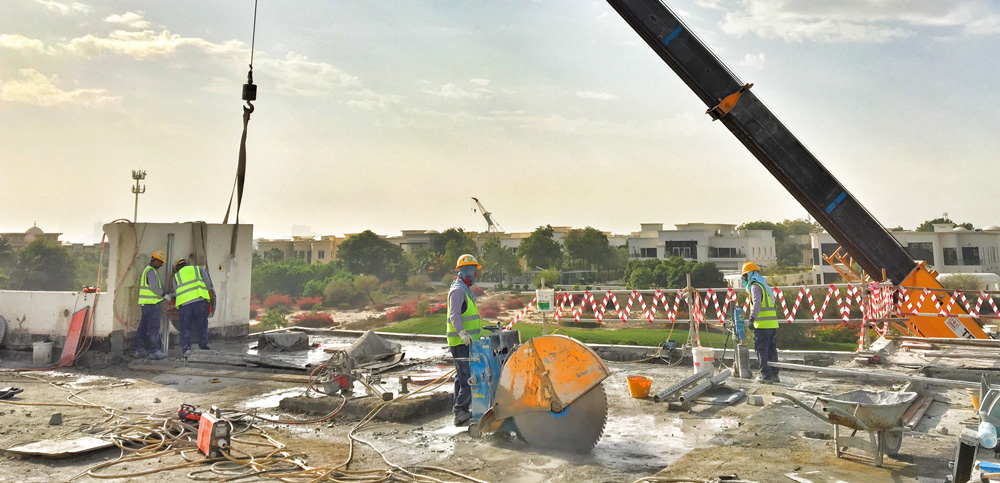 Multiple Sawing
We are capable of executing multiple diamond sawing and cutting applications broadly known as controlled demolition.
Application: Villa | Process plant | Priority areas | Sea and Air Port | Infrastructure